Why You Need A Dumpster for Your Old Furniture Removal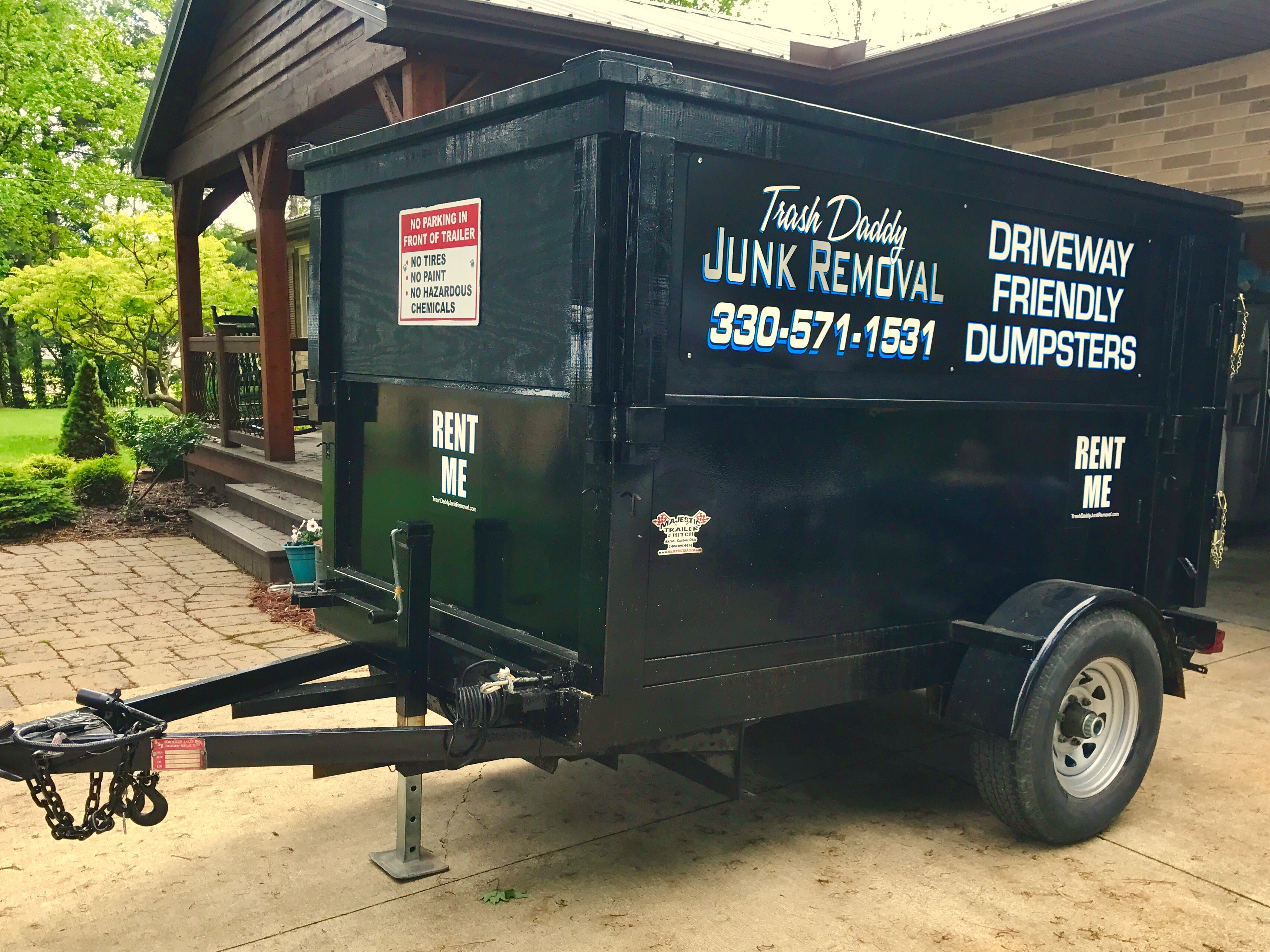 It's time for you to get rid of that old couch you've had in your basement for years. Getting rid of your old furniture can be a hassle. Learn how our dumpster rentals remove the stress and help you get rid of the clutter in your home.
Don't Wait for Your Waste Management Company
If you have large furniture that needs taken to the junkyard or donated, you may be able to contact your waste management system or local scrapyard. Your local trash service serves a larger population, and removing your large items may take an extended period due to the number of customers. In addition to service, there likely will be a charge associated with it as well. Many times, charges can be up to $75 per item.
In some cities, old furniture pick-up is generally limited to two items. If you have more than two items, our junk removal services are right for you.
How We Make Your Furniture Disposal Easier
Trash Daddy offers affordable services without sacrificing professionalism, timeliness, and safety. Our roll off dumpsters do a great job in taking care of removal and hauling. We deliver clean, newly painted dumpsters that fit your project site. We can help you determine the best roll-off dumpster for your old furniture. With one call, we'll have a dumpster on your property, saving you time and stress with personal customer service.
How to Rent A Dumpster for Your Trash Removal
It's easy to rent a dumpster from us. Our furniture removal services work for you in 3 simple steps.
Determining what size dumpster, you'll need is one of the first things you'll have to do. Since you may have many household items, it's essential to rent a dumpster that works for your budget.
Call us at (330) 571-1531 or fill out our contact form online to help you figure out the best time and date for us to bring our one of our dumpsters to your property.
We'll pick up your dumpster once you've filled it. After the dumpster is removed from your property, it's out of your hands. We handle the rest.
What Size Dumpster Do I Need for My Furniture Removal?
Figuring out what size dumpster you'll need for your furniture is essential. If you pick a dumpster that is too large, you'll be paying for more space than you need and wasting your money. We have three dumpster sizes.
6 cubic yard dumpsters are perfect for two to three pieces of furniture. It may fit more depending on the size of your items.
10 cubic yard dumpsters work well for four to five items and are slightly taller than the six cubic yard dumpster as well.
15 cubic yard dumpsters are the largest size we offer and work well for five or more furniture items. This dumpster is even taller than the previous at 5.5 feet.