Trash Daddy Junk Removal is your go-to company for affordable dumpster rental services in Akron, Canton and Portage County.
Driveway Friendly Dumpsters
At Trash Daddy Dumpster we take care when delivering and placing our dumpsters in your driveway. We ensure our dumpsters are "driveway-friendly". Our non-damaging, driveway-friendly dumpsters sit on either wood planks or on four tires to prevent scratches to your driveway surface. This way you can have some peace of mind that once the dumpster is removed, we won't leave damage behind!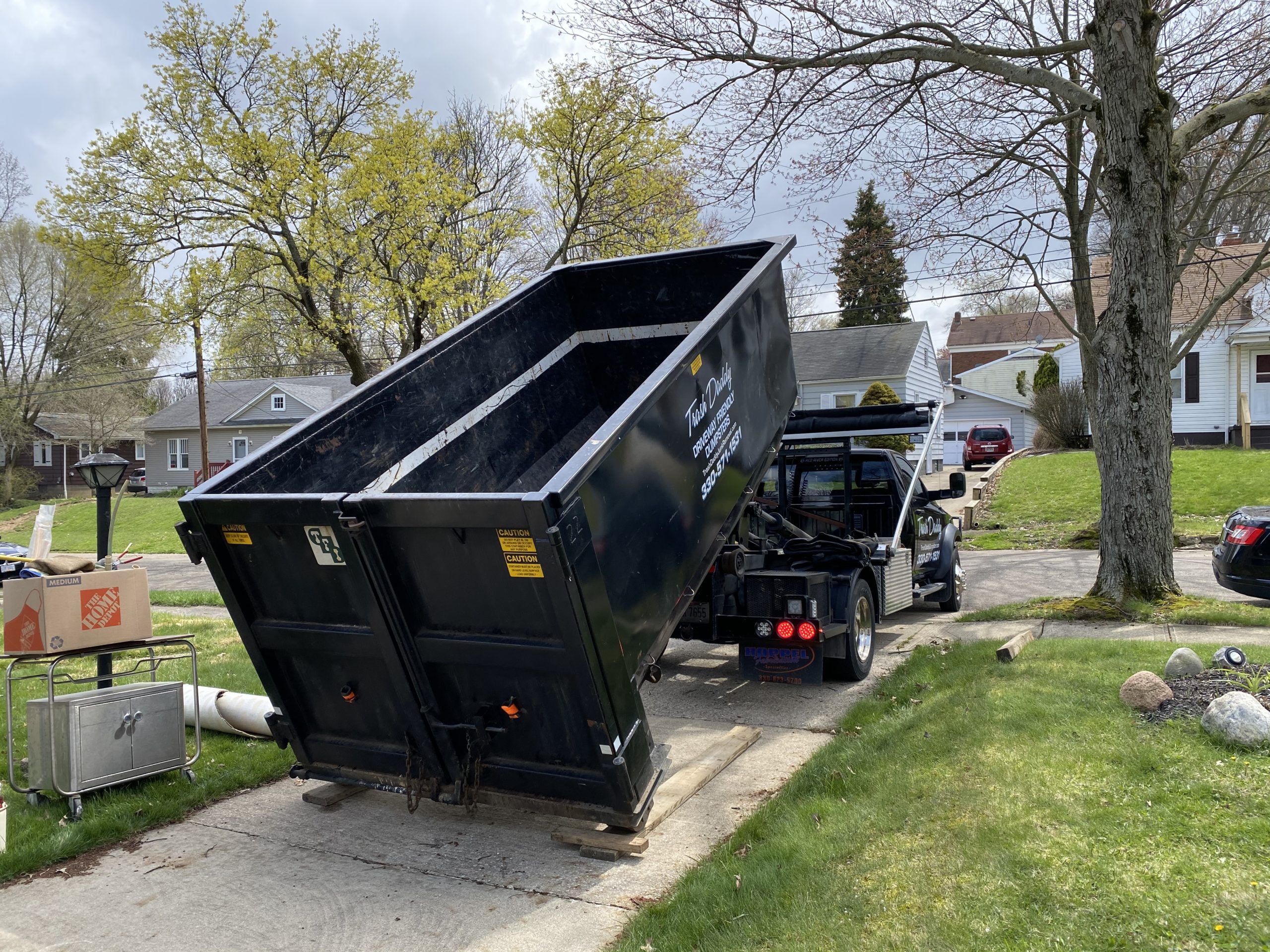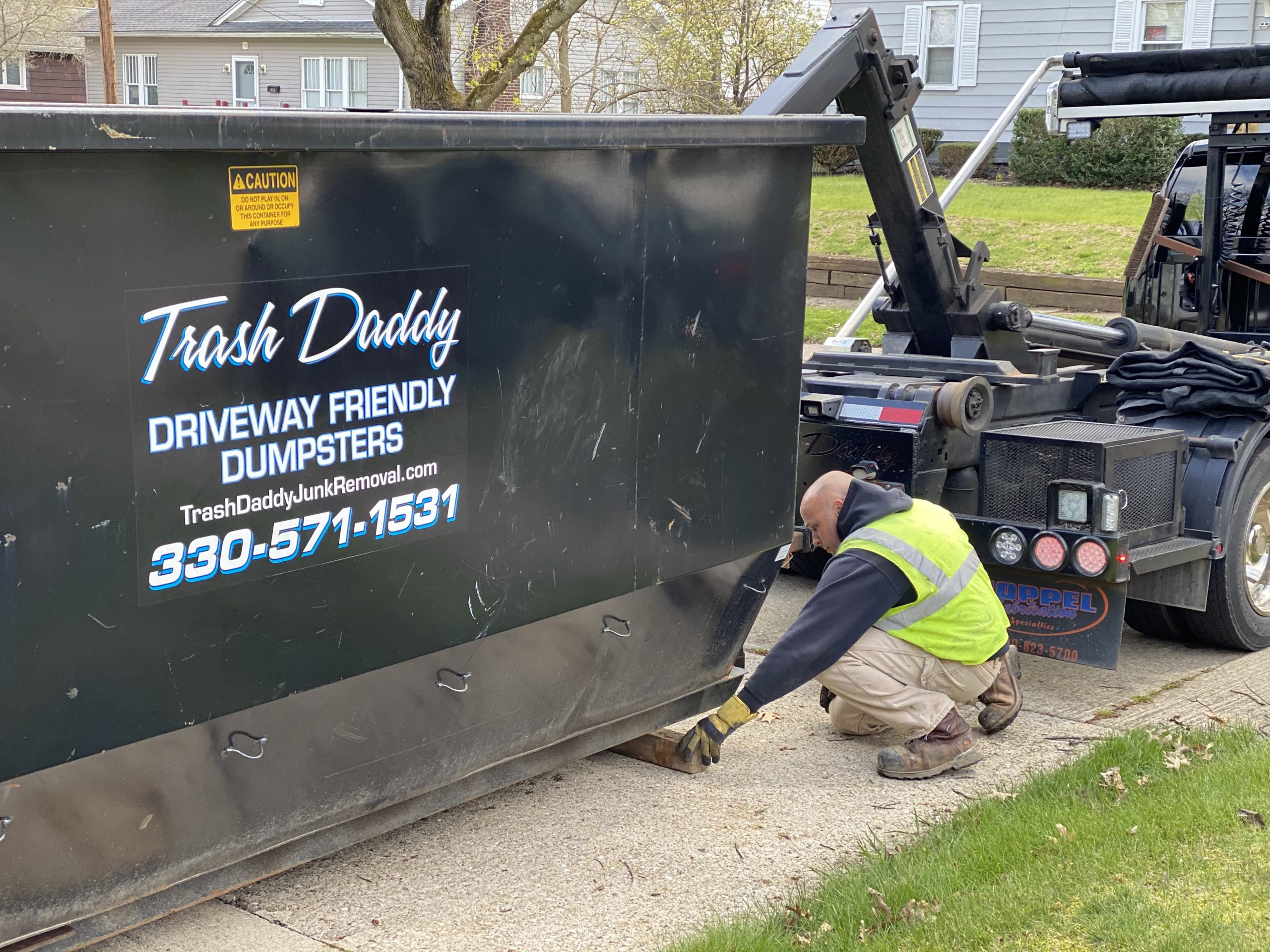 We understand that a dumpster rental is sometimes preferred instead of trash removal, so we offer dumpsters that are perfect for a variety of projects, including:
Remodeling
Commercial construction sites
Wet basements clean-outs
Garage clean-outs
Decluttering
Landscape debris removal
Estate sales
Why Choose Trash Daddy Roll-Off Dumpster Services?
Our Customers Choose Our Dumpster Rental Services Because We Offer:
Affordable services without sacrificing professionalism, timeliness and safety. Our customers have saved between $25-$50 on Trash Daddy dumpster rentals compared to national competitors.
Roll-off dumpsters that are great for commercial and residential projects. Homeowners, business owners, contractors, landlords, tag sale companies, organizers and realtors have used our junk removal and recycling services.
A fully-insured team. We will deliver a clean, newly painted dumpster trailer to the project site in your choice of size, ranging from 10, 12, and 15 cubic yards. If you're not sure what dumpster size your project requires, simply give us a call and we can help you determine the best roll-off dumpster.
Dependable service. With over a decade of experience, we are committed to delivering your driveway dumpster rental on time, so your project doesn't suffer from any interruptions.
From beginning to end, we make the entire dumpster rental process easy for you. After you are finished with your dumpster, we will pick up the container and dispose of the unwanted items in an environmentally responsible way.
Request Your Free Dumpster Rental Quote from Trash Daddy Today
Our expert representatives are available Monday through Saturday to help you determine the right roll-off container for your project and budget. We make dumpster rental easy. Just one quick phone call is all it takes to have a roll-off dumpster sent to your home or job site in Akron, Canton or Portage County, the next business day. After your phone call with our team, your work is done! During your appointment and during our cleanup, you won't have to worry about your project; our hardworking team will get the job done right and on time.
Call us today at 330-571-1531 or complete our contact form for stress-free dumpster and roll-off container rental!