How to Clean Out Your Garage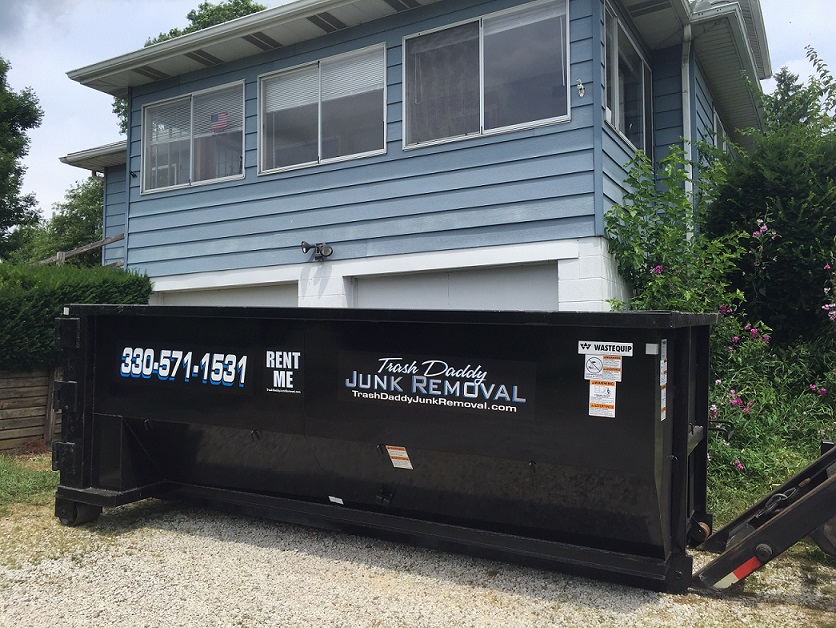 How a Dumpster Rental can Help You Clean Out Your Garage
A messy garage can cause a lot of problems. It's easy to become stressed when you can't find your belongings and have to sort through unorganized piles to find what you're looking for. Taking the necessary steps to clean out your garage can lead you to a path of organization.
If your garage clean out project is big enough, you may want to rent a dumpster to throw away all your trash. A driveway dumpster rental is a great way to get rid of unnecessary junk that is taking up room in your garage.
Steps to Successfully Cleaning Out Your Garage
Looking at a full garage can be daunting, but moving one step at a time is a great way to manage your mess. Here are a few steps on how to successfully clean out your garage.
Step 1: Remove and Sort
A great place to start is by taking everything out of your garage from floor to ceiling. Make three piles of things that you want to keep, sell and throw out. This will allow you to stay organized throughout the process. Anything that you wish to throw out can be thrown into your driveway dumpster rental in order to create extra space for organization.
Step 2: Remove Debris
If you haven't cleaned out your garage in a few years, there could be buildup of debris on the floor. Use a broom to sweep away any unwanted cobwebs or dirt. If the walls or windows are dirty, you can use old towels to wipe them down. Instead of filling your garbage cans with the debris from your garage, a dumpster rental is a perfect place to permanently remove the dirt.
Step 3: Organization is Key
After everything is clean, you might want to consider installing shelves in your garage. Shelving provides a way to organize your things in a more efficient matter. Start from top to bottom, beginning with the things that you do not use often like old clothing and documents, then move on to storing seasonal items. Lastly, store things that you use often for easy access. It can also be beneficial to label each box in order to quickly find what you're looking for. Following these steps can make a stressful project like cleaning your garage a little less daunting.
Interested in finding a dumpster rental near you? View our Junk removal costs, or contact us for more information about our services.