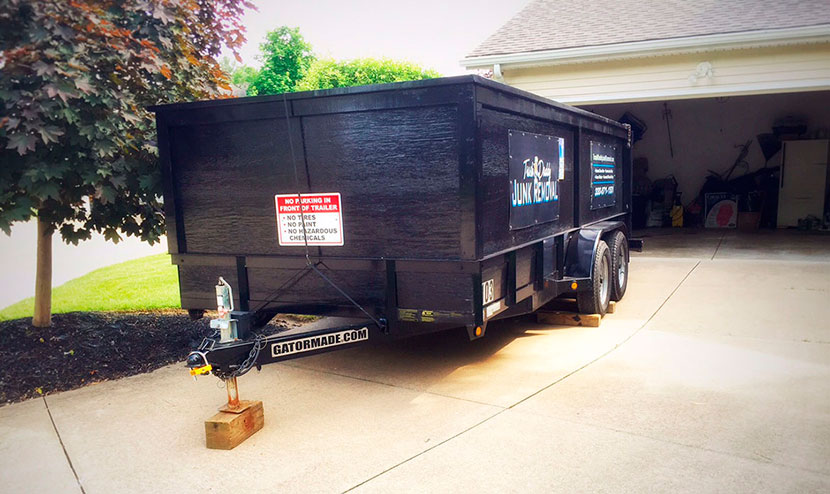 Founded in 2007, our goal has always been to offer dumpster rental services that would "wow" our customers and clients. After you've removed debris and materials from your home or business, we recycle, donate, and responsibly dispose of the unwanted items. Our friendly & professional team will deliver and remove your driveway-safe dumpster in a timely manner while respecting your property.
Trash Daddy Junk Removal has rapidly grown from just one truck to a now being a leading service provider in the industry with multiple employees and two locations serving Akron, Canton, and Portage County, Ohio. Each of our employees undergoes a background check and training for the "Trash Daddy" caliber of services. From the initial phone call and free estimate, to the dumpster rental process and clean-up and final sweep, we strive to make our customers a top priority.
Where Did the Name "Trash Daddy" Come From?
This question is asked a lot! And we love sharing the story. Our owner, Brian Keiser, was putting his 2 ½-year-old son to bed one night when he asked if Brian would be home the next day. Brain replied, "Sorry, bud, I have to clean up trash for someone." His son, with a huge smile, replied, "You're the Trash Daddy!" After laughing about the name and the funny things kids say, Brian and his wife began to discuss changing the name of their hauling company. It only took sharing the story with a few close friends and family for them to decide it would be a great, one-of-a-kind name for their business. And so began: Trash Daddy Junk Removal!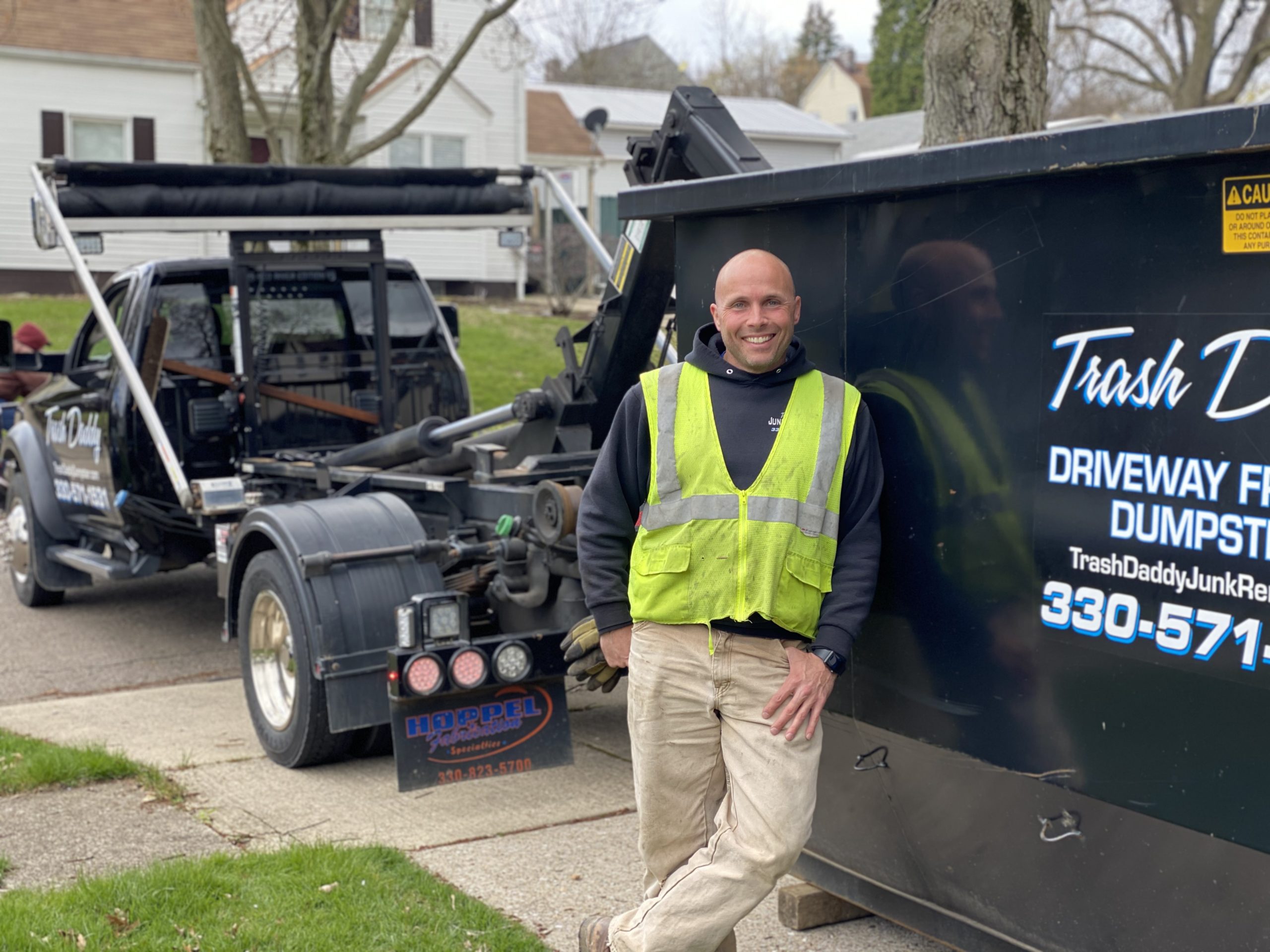 Northeast Ohio Trash & Junk Removal Services
Trash Daddy Junk Removal provides Northeast Ohio with dumpster rental services for the following projects:
Basement clean-outs
Estate sales
Landscape debris removal
Construction debris removal
Remodeling
Call us today at 330-571-1531 or complete our contact form for stress-free dumpster and roll-off container rental!