5 Spring Cleaning Tips + How to Reduce Clutter with a Dumpster Rental
Are you looking at renting a dumpster? We offer a variety of dumpster rental services to help you with your spring cleaning in order to clean up your property.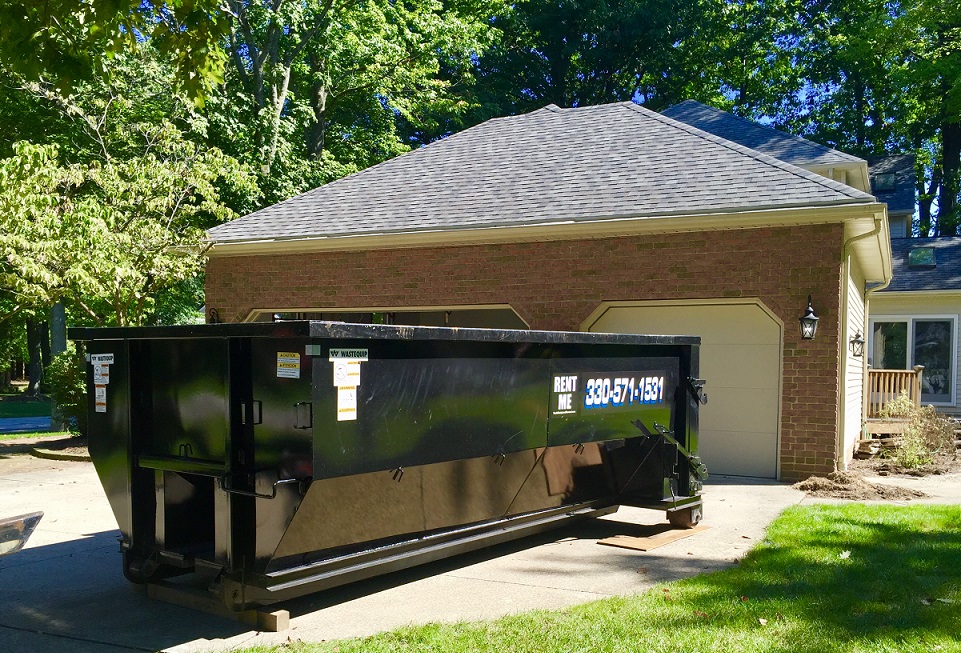 When You Should Get a Dumpster
When spring arrives, it's time to start cleaning and preparing for the summer. If you've decided it's time to downsize or just want to declutter, an outdoor dumpster or bagster may be beneficial for your project.
5 Tips to Get the Junk Out of Your Life
Here are five tips to make the most of your spring cleaning:
1) Clean & Declutter Rooms from Head to Toe
It can be easy to be distracted when cleaning up your home. Clean your home one room at a time, rather than switching from project to project. Don't feel pressure to organize and clean spaces all at one time. Move furniture to the center of the room or remove it so you can access and easily clean floorboards, trim, cabinets, ceiling fans, upholstery, etc. After you complete one room, move on to the next room.
2) Throw Out Things You Don't Use
Do you feel overwhelmed by the sheer number of things in your home? Hiring a trash company and getting a cheap roll off dumpster can help you get to the next step in decluttering. Go room to room and find things that no longer serve their purpose.
Here are some tips from Good Housekeeping on getting rid of clutter:
Throw out old or expired food
Donate unused electronics
Get rid of expired cosmetics, extra towels, and toiletries
Use storage to confine things into a smaller space, anything that doesn't fit goes
Create clutter-free zones in your home, so some surfaces are always clear
3) Declutter Your Home for Less Stress
Do you really need 10 hammers? Or 40 t-shirts? What about that busted couch you have sitting in the basement? Be realistic with the number of things you have. If you don't wear it or use it within a 5-month period, you probably don't need it. Try this decluttering burst idea, where you get rid of 100 things in less than an hour.
4) Don't Forget Outside!
Part of spring cleaning is prepping your home for the summer. Make sure to deep clean your gutters, clean up your flowerbeds, and remove any branches from the yard. Cleaning your entire property helps you to get into the right mindset for summer!
5) Organize, Organize, Organize!
There's no better way to make your space feel bigger than by organizing. Just as you would when cleaning, go room to room and sort your items. Double use spaces work best, like storing blankets under your coffee table. Finding corners and holes you can use for organization can help give you more space to enjoy your home.
Don't need a full-sized dumpster for your spring cleaning? We offer bagsters, bags shaped like small dumpsters as well. This option is more affordable and works great for smaller and shorter projects.
Your Next Step
Budget dumpsters may be hard to find, but not with Trash Daddy. If you're looking for a clean-up solution, we offer a flat rate price with no hidden fees. Our team can haul almost any type of refuse with all of our dumpsters being driveway-friendly.
Our customer service representatives are available Monday through Saturday. Our roll off dumpster can be sent to your home or job site in the Akron, Canton or Portage County areas the next business day. Call us today at 330-571-1531 or complete our contact form to start your trash removal today